Capture your audience
Social media and the shift from print to digital has pushed online advertising to the next level. There are more tools than ever to get your brand in front of the people who matter. Our online advertising agency has an intimate knowledge of these tools and has leveraged them for businesses across a variety of industries. On networks like Facebook, Twitter, Instagram and LinkedIn users define themselves. Social ad networks allow you to target users by demographics such as age, gender, location, interests and more. SFA uses split tests to determine the most effective audience by running two congruent ads with a slight variation. Online advertising in conjunction with social media marketing will elevate your brand and give you that extra edge on the competition.
Our
online advertising agency
drives results.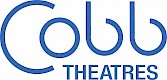 SFA uses online advertising to help Cobb Theatres fill seats
In the lead up to a special movie premiere event, Cobb Theatres was having trouble selling tickets. Cobb approached SFA with the task of boosting sales. Our team developed two low budget targeted posts to Facebook users within a drivable distance to the theatres. Each of the posts included a purchasing link, a catchy graphic and a call to action. For a small budget of a couple hundred dollars SFA was able to reach over 15,000 people with over 1,700 post engagements. Users were liking, sharing and commenting their friend's names. Cobb Theatres was able to boost sales and continues to work with our online advertising agency to identify key online opportunities.