We've got you covered
We've been a custom web development company for over 25 years. Our clients come from a vast range of industries and in turn have a wide range of distinct hurdles to overcome. Whether they've needed a password protected portal for their distributors to access sensitive documents with user management capabilities or a custom online employment application system that complies with a diverse set of state laws and integrates with their existing workflow. We are always up to the challenge and will do our best to provide you with a cost-effective solution in a timely fashion.
Businesses Trust Our
Custom Web Development Company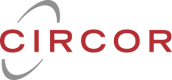 Addressing CIRCOR's Inventory Challenge
CIRCOR Energy had an inventory of over 1,300 unique parts that they wanted to make publicly accessible for their customers. The difficulty was that their products were handled via a separate inventory management system (IMS) that was updated daily. SFA worked with the CIRCOR team to identify a streamlined approach to effectively get their products in front of their customers.
We built an intuitive, user-friendly interface that allows their customers to sort, filter, and perform a live fuzzy search to narrow down the specific parts that they need in the right type, size, class, port, and material within a matter of seconds. This custom developed web application interfaced with their existing IMS through an automated data transfer protocol to ensure that the parts were always available and allowed the end user to connect with a customer service representative to get additional information on the parts that they were interested in.