Framing The Sales Conversation
Whether its taking advantage of a market opportunity or an ongoing campaign, SFA is adept at producing results that feed the sales funnel. We can help analyze your market opportunities and develop a plan of action that will reach your niche customers and truly define your value proposition.
Sales Programs Case Study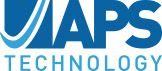 Selling More Than a Product
APS, a leader in down-hole drilling solutions, had traditionally sold their product by defining the value of the product and its capabilities. While APS' product line had a solid reputation for field performance, the true value of the sale also rested with after sale support and clear upgrade paths for the customer.
SFA went to work defining the entire value chain in the decision making process and uncovered five key benchmarks for which APS had a clear advantage over their competitors. By combining the values and presenting them a singular sales program, the ClearPath support program was born. For the first time, ClearPath truly combined APS' superior product performance, custom engineering, field support, customer service and consultative sales and pre-planning into on definable sales program