In the digital age, print advertising can still have impact.
Print advertising is still a crucial part of today's integrated marketing campaigns. It creates brand awareness that drives action online and off. As a mainstay of many marketing plans and a key component of content marketing, print advertising complements digital strategies in a multi-channel approach.
Our
Print Advertising Agency
Drives Results.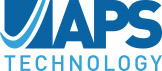 Strengthening brand perception when you need it most
Each year, long time SFA Client, APS Technologies participates in the largest drilling technology conference in North America. As the largest independent manufacturer of downhole equipment for the drilling industry, APS relies on the show to meet key decision makers and potential customers.
In order to create a "Brand Buzz" prior to the show, SFA developed a series of ads placed in key trade publications that communicated APS's commitment to its customers, strong standing in their industry and global presence that many of its competitors could not match.
The ads were strategically placed three months prior to the show and ran until the show began. Attendance at the show grew significantly with many prospects seeking out APS for their depth of offerings and global presence.