One voice, one brand
Consistency is the key when it comes to branding and brand identity guidelines are the most efficient way to stay consistent. Are business cards different? How about your presentation materials or sell sheets? Do you support your independent reps and dealers in the same way?
SFA is passionate about consistency at all your touch points. It is essential that the brand identity guidelines are used in a consistent manner. While brand identity guidelines can vary from brand to brand, they do follow a common theme and are critical in projecting your brand.
Brand Guidelines Case Study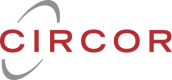 Defining a Brand's Visual Image
Circor International, a corporation with over thirty individual business units employed SFA to redefine their brand. Upon the completion of the rebranding process, SFA was also tasked with defining how the new look would filter down to their many business units. The brand guideline document needed to project a uniform and consistent look to the hundreds of marketing communication vehicles that Circor produced.
After working with Circor's in house marketing department, SFA produced a series of brand identification guides that gave each business unit clear directions on how their communications should be produced. The 86 page document was then condensed for use by various vendors that performed design and marketing services.