Sharing a Vision
It's our focus, our commitment and our passion. We are driven to help our customers succeed.
Whether you already have an in-house marketing team, or need an agency partner that can act as your marketing division, we are ready to collaborate, listen, and research – then develop an action plan to facilitate the sales of your products or services.
We can support your current brand with effective marketing strategies. Or, start from the ground up to create a completely refined brand identity, positioning and platform – to differentiate you from the competition and rise above the cacophony of noise in your market.
Rebranding & Messaging Case Study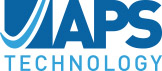 Reimagining an entire brand
When APS Technologies, the largest independent oilfield drilling manufacturer in the US was looking to upgrade their brand they turned to SFA. APS delivers field performance and design confidence worldwide for oilfield and harsh environment downhole drilling needs.
As the company had grown, their brand and messaging had not kept pace with their success. SFA went to work performing a complete brand recalibration by building a more relevant brand experience that telegraphed the APS story, its core competencies and points of differentiation.
SFA also developed a sales program that for the first time defined APS's customer support commitment and gave the customer a clear understanding of how engineering, training, repair and upgrade paths are all provided post sale.